Welcome to Knights Online, affordable managed WordPress hosting for your local Knights of Columbus Council.
We are currently in the prototype phase. Stay tuned!
Our Patron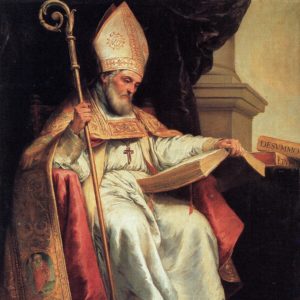 The patron of Knights Online is Saint Isidore of Seville (AD 560-636). Isidore was from a poor family but became one of the most learned scholars of his age. He was an archbishop, a writer, and a reformer. He has been proclaimed a Doctor of the Church, and is regarded as the last of the Early Church Fathers.
Because of his association with the accumulation and dissemination of knowledge about a great many subjects, Saint Isidore is today recognized as the patron saint of computers, computer users, and the Internet. He is typically represented as a bishop surrounded by bees, a beehive, a pen, or a book.
Our logo is inspired by Saint Isidore's association with beehives, as well as the sign of the cross. The banner image at the top of this and other pages is a depiction of Saint Isidore painted by Bartolomé Esteban Murillo (1617-1682). Saint Isidore of Seville, pray for us!